Home TOYS FOR TOTS DROP OFF LOCATION
TOYS FOR TOTS DROP OFF LOCATION
by Chelsea Goodwin
Monday, November 4, 2019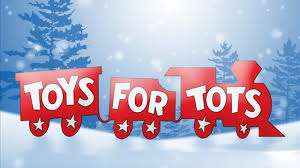 The City of Grayling is a proud drop off location for Toys for Tots starting October 1st through December 17th. New and unwrapped toys may be dropped off at Grayling City Hall located at 1020 City Boulevard. Look for the donation box in the lobby.
In 2018, there were 2,747 toys distributed to 527 children in Crawford County! Thank you to all who participated. Happy Holidays!
For more information about donating or to become a toy drop off site, please contact the local Toys for Tots Coordinator, Maureen Barkume via email Maureen@blarneystonebroadcasting.com or phone (989) 348-6171.