Home GREAT GRAYLING COMMUNITY CLEANUP
GREAT GRAYLING COMMUNITY CLEANUP
by Chelsea Goodwin
Thursday, May 9, 2019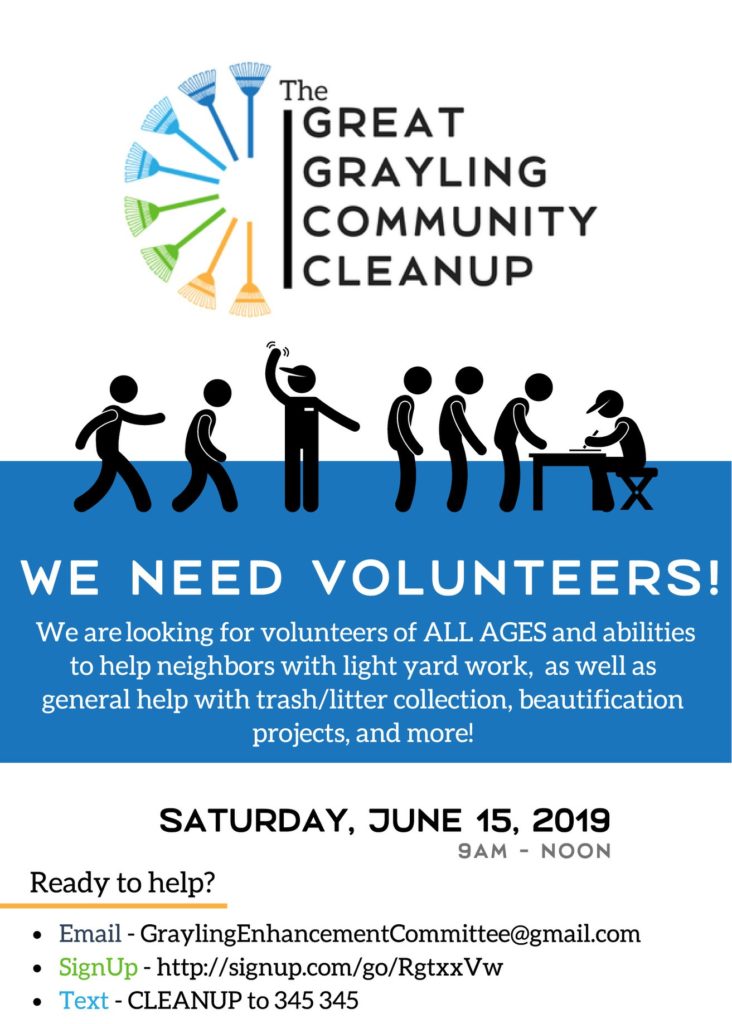 The Great Grayling Community Cleanup is in need of volunteers of ALL AGES and abilities to help neighbors with light yard work, as well as general help with trash/litter collection, beautification projects, and more!
Saturday, June 15, 2019 from 9am-NOON will be the second annual Great Grayling Community Cleanup! No city resident requirement this year. Any Crawford County resident can utilize dumpsters (in the Crawford County parking lot) as well as electronics recycling (new this year!). City of Grayling residents can sign up for free volunteer help with outdoor projects such as gardening, weeding and planting by emailing GraylingEnhancementCommittee@gmail.com to request a cleanup signup form for help with an outdoor project.
Click on the link to sign up and volunteer! Or visit graylingchamber.com for more details.