Employment Opportunity- Department of Public Works (DPW)
by Laurie Stark
Friday, November 4, 2022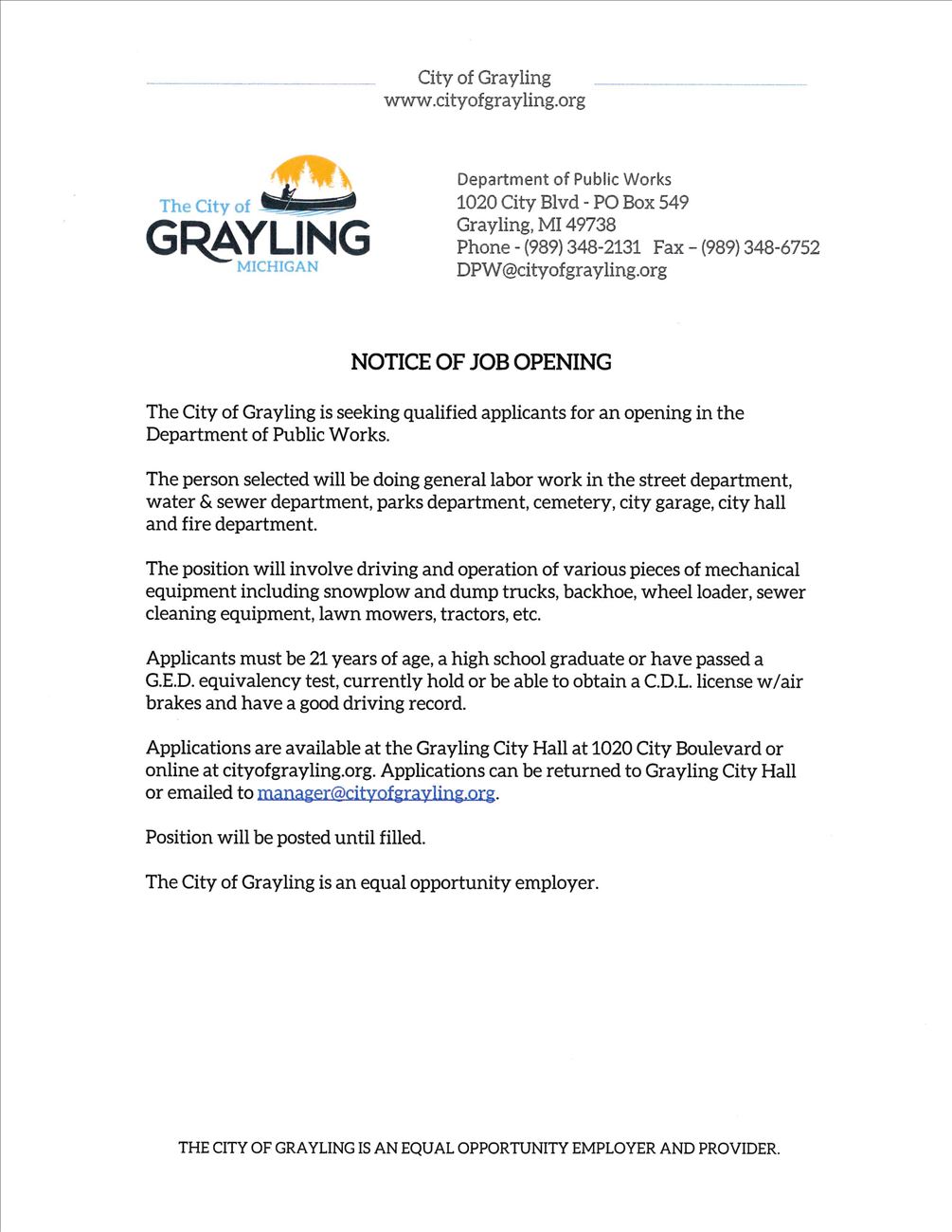 The City of Grayling is seeking qualified applicants for an opening in the Department of Public Works.
The person selected will be doing general labor work in the street department, water and sewer department, parks department, cemetery, city garage, city hall and fire department.
The position will involve driving and operation of various pieces of mechanical equipment including snowplow and dump trucks, backhoe, wheel loader, sewer cleaning equipment, lawn mowers, tractors, etc.
Applicants must be 21 years of age, a high school graduate or have passed a G.E.D. equivalency test, currently hold or be able to obtain a C.D.L. license w/ air brakes and have a good driving record.
Applications are available at the Grayling City Hall at 1020 City Boulevard or online at cityofgrayling.org. Applications can be returned to Grayling City Hall or emailed to manager@cityofgrayling.org.
Position will be posted until filled.
The City of Grayling is an equal opportunity employer.