PUBLIC NOTICE - MEETING CANCELLED
by Laurie Stark
Wednesday, October 18, 2023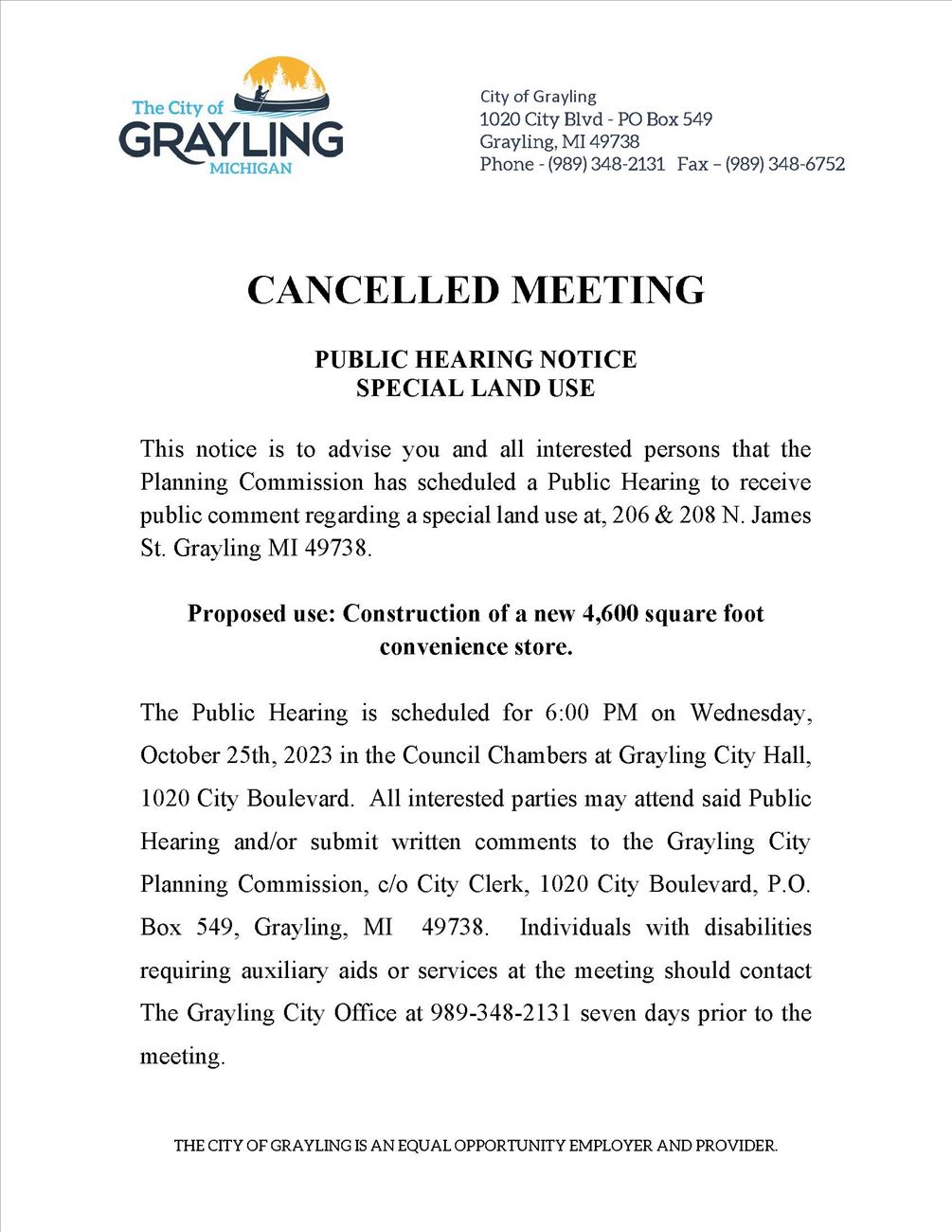 Cancelled MEETING
PUBLIC HEARING NOTICE-SPECIAL LAND USE
This notice is to advise you and all interested persons that the Planning Commission has scheduled a Public Hearing to receive public comment regarding a special land use at, 206 & 208 N. James St. Grayling MI 49738.
Proposed use: Construction of a new 4,600 square foot convenience store.
The Public Hearing is scheduled for 6:00 PM on Wednesday, October 25th, 2023 in the Council Chambers at Grayling City Hall, 1020 City Boulevard. All interested parties may attend said Public Hearing and/or submit written comments to the Grayling City Planning Commission, c/o City Clerk, 1020 City Boulevard, P.O. Box 549, Grayling, MI 49738. Individuals with disabilities requiring auxiliary aids or services at the meeting should contact The Grayling City Office at 989-348-2131 seven days prior to the meeting.