PUBLIC HEARING NOTICE SPECIAL LAND USE
by Laurie Stark
Wednesday, October 4, 2023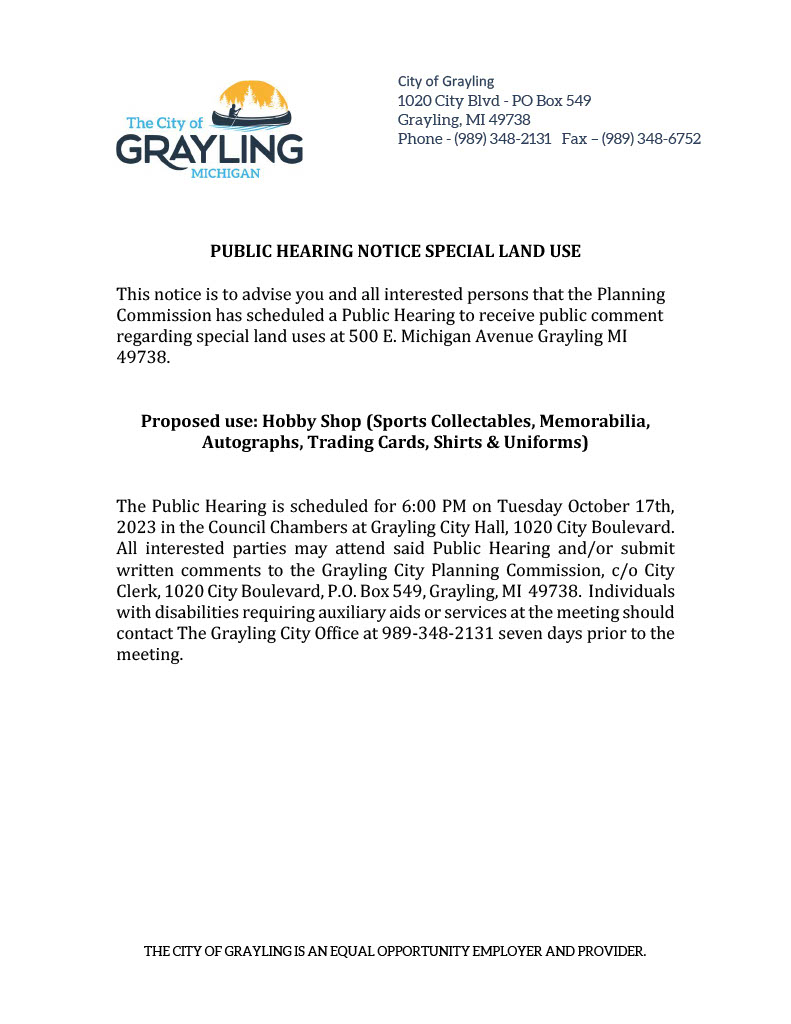 PUBLIC HEARING NOTICE SPECIAL LAND USE
This notice is to advise you and all interested persons that the Planning Commission has scheduled a Public Hearing to receive public comment regarding special land uses at 500 E. Michigan Avenue Grayling MI 49738.
Proposed use: Hobby Shop (Sports Collectables, Memorabilia, Autographs, Trading Cards, Shirts & Uniforms)
The Public Hearing is scheduled for 6:00 PM on Tuesday October 17th, 2023 in the Council Chambers at Grayling City Hall, 1020 City Boulevard. All interested parties may attend said Public Hearing and/or submit written comments to the Grayling City Planning Commission, c/o City Clerk, 1020 City Boulevard, P.O. Box 549, Grayling, MI 49738. Individuals with disabilities requiring auxiliary aids or services at the meeting should contact The Grayling City Office at 989-348-2131 seven days prior to the meeting.