Northern Market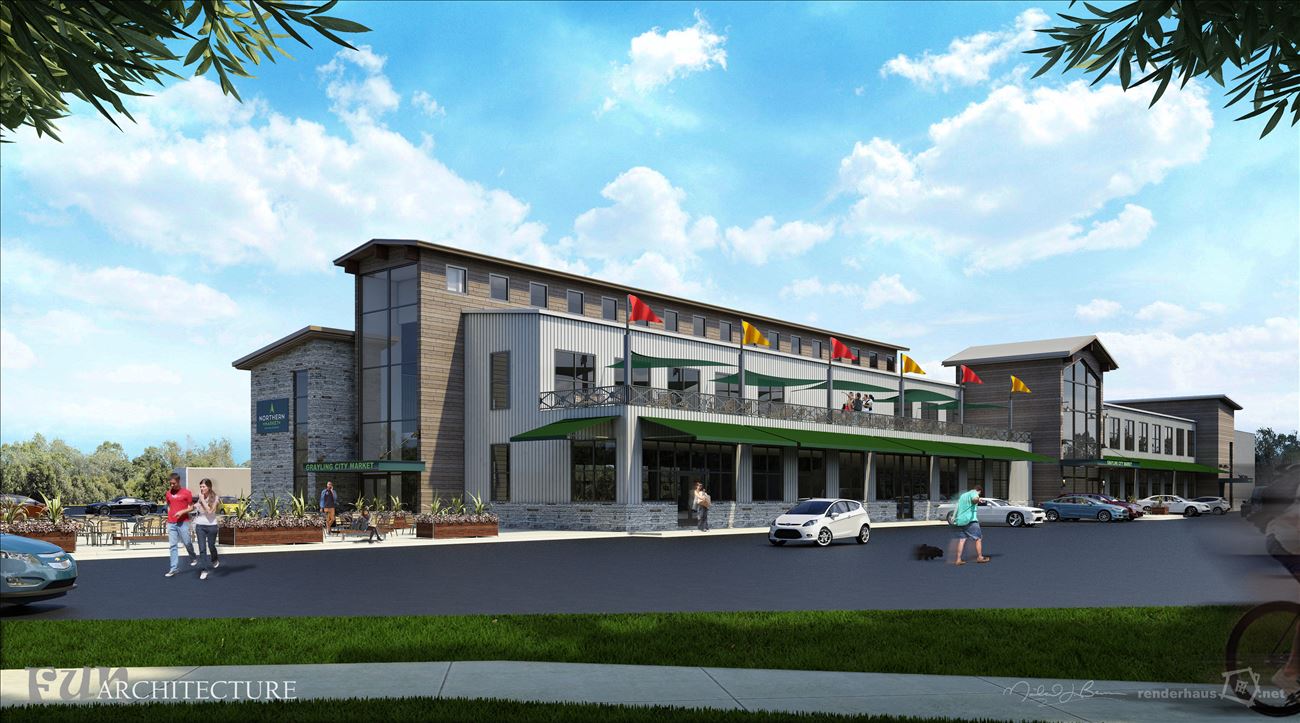 This is a rendering of the new building that we are proposing to open in 2019, which will house a boutique, restaurant, food hub, commercial kitchens, vendor spaces and a farmers market.
Please keep checking back to this site to see updates on the process of the "Northern Market".
The Northern Market is looking for several inspired limited menu food booth vendors.
If you are interested, please send your idea(s) to:
Northern Market
P O Box 549
Grayling MI 49738
or to our email address.
The Northern Market Team needs your support for this wonderful project, please view our letter for the details on how you can make a difference.
EXCITING NEWS! City of Grayling was awarded a $250,000.00 grant from Michigan Department of Agriculture and Rural Development (MDARD) for the Northern Market, please view the Press Release for more details.
Environmental work has been completed at the Northern Market, waiting on results to come back.

Doug Paulus has informed the City that there have been 19 Letters of Intent received, 6 of those letters being anchor stores for the Northern Market.
Due to construction the 2018 outside Farmers Market will be located in the City Park under the Pavilion (due to delays the construction has been postponed until 2019).
If you have questions, please email: northernmarket@thenorthernmkt.com or call 989-348-2131.