Northern Market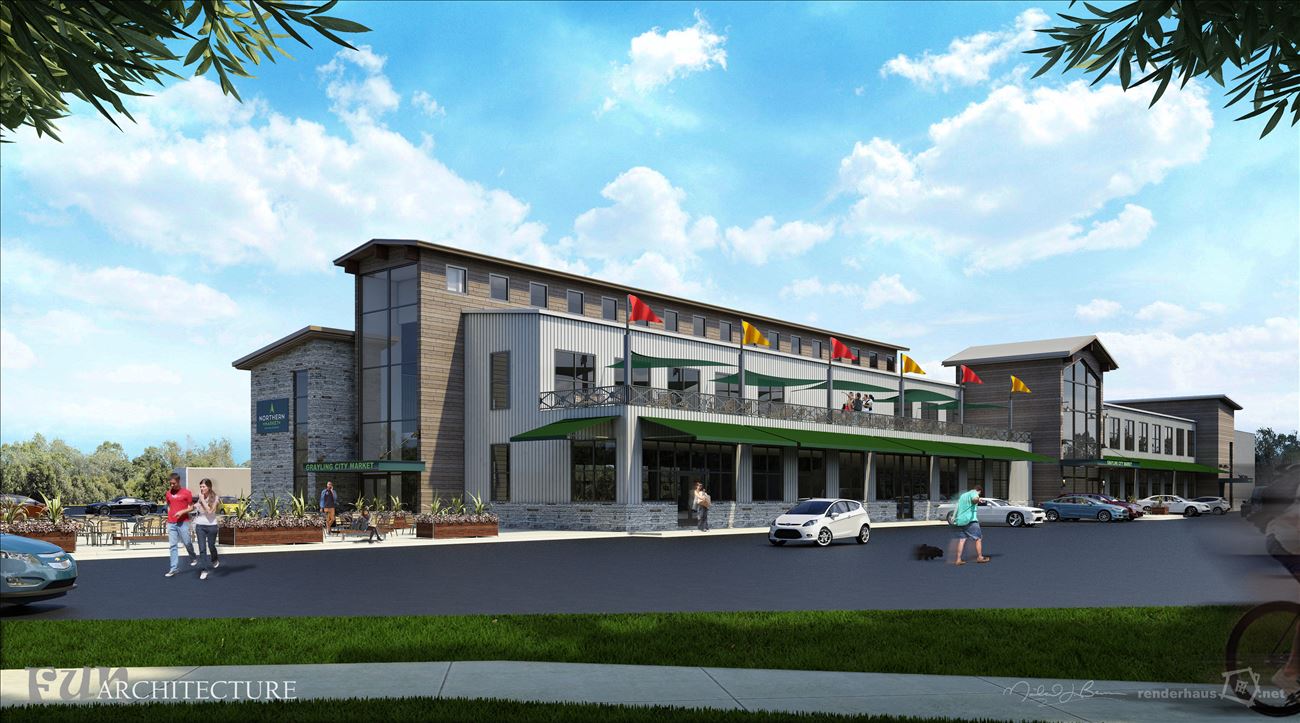 This is a rendering of the new building that we are proposing to open in 2020, which will house a boutique, restaurant, food hub, commercial kitchens, vendor spaces, event area and a farmers market.
The Northern Market is pleased to share with you our progress, keep checking back for updates!
The City is currently working on a presentation for our funding sources.
The Northern Market is looking for inside vendors and several inspired limited menu food booth vendors. If you are wanting to start up a small business and get it of the ground with limited cost, the Market is a place for you, please contact us to discuss the possibility of being a vendor within the Northern Market.
If you are interested, please send your idea(s) to:
Northern Market
P O Box 549
Grayling MI 49738
or to our email address.
The Northern Market Team needs your support for this wonderful project, please view our letter for the details on how you can make a difference.
EXCITING NEWS! City of Grayling was awarded a $250,000.00 grant from Michigan Department of Agriculture and Rural Development (MDARD) for the Northern Market, please view the Press Release for more details.
The 2019 outside Farmers Market is located in the City Park under the Pavilion.
If you have questions, please email: northernmarket@thenorthernmkt.com or call 989-348-2131.